IQF Fludization Quick Freezer

【Brief】:

Suit for freezing fruits and vegetables , sush as peas,green beas, sweet corn, strawberry etc.

【Series】:IQF Fludization Quick Freezer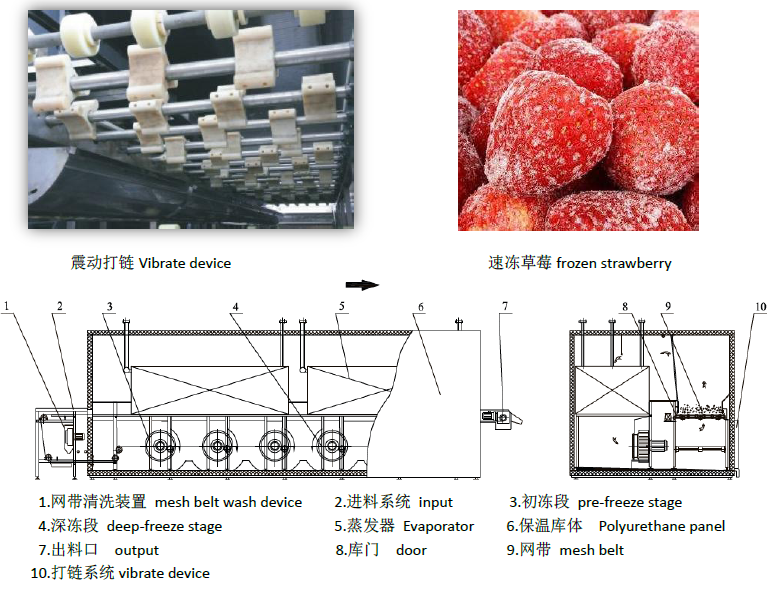 1, evaporator
The aluminum tube aluminum complete set, the unique variable distance design, prolongs the frost interval.
2, high pressure fan
The frozen product is in a state of suspension movement, and the frozen product is not bonded.
3, standard insulation insulation board
The assembly is fast, the combination is tight, and the heat preservation effect is good.
4, evaporation temperature
Compared with the freezing temperature of -40 °C, the system saves about 25% energy.
5, integrated electric control box
It can control the belt speed, control the production time, display the speed and the temperature inside the library.
Related Products